Trips
Youth Lock Out 2020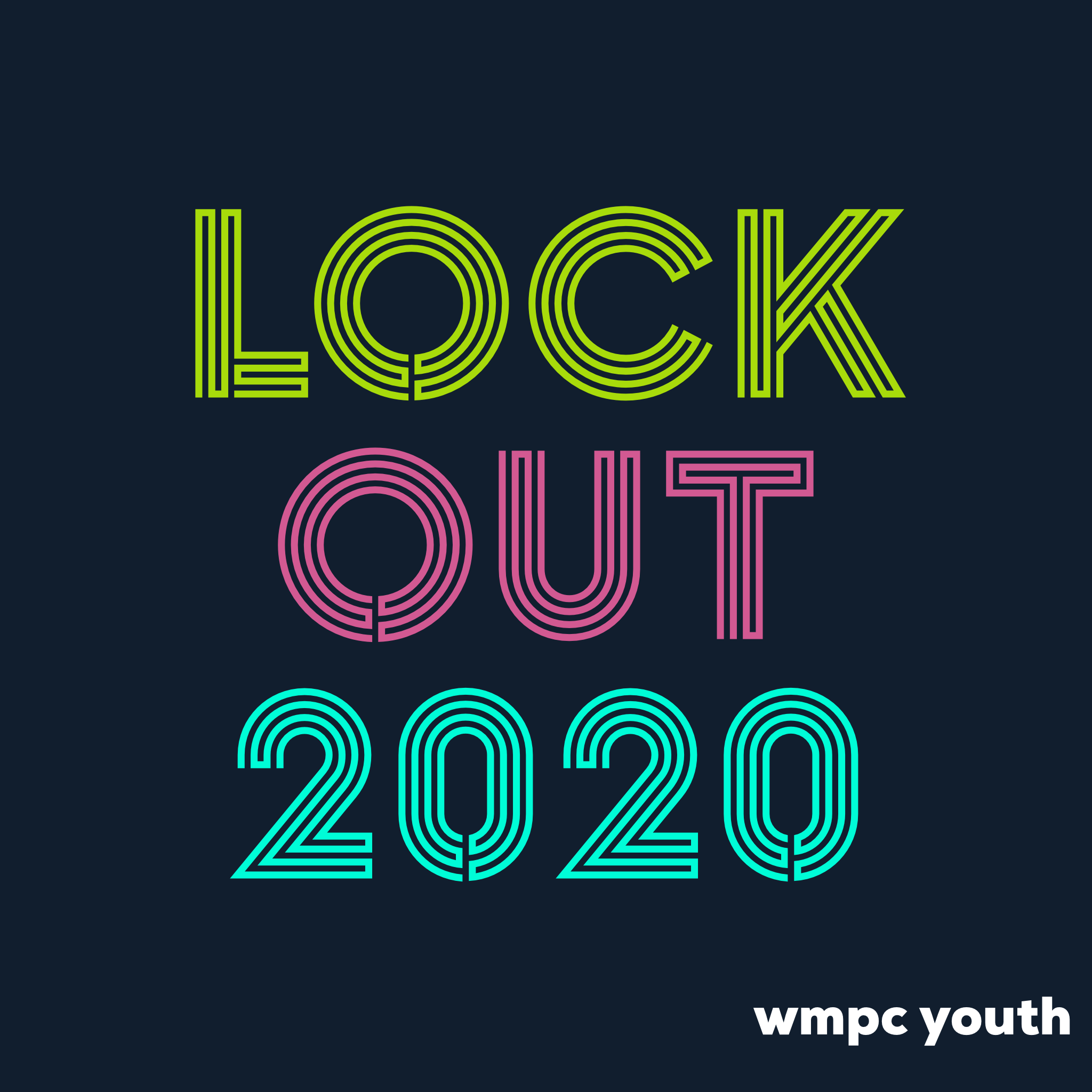 7 p.m., January 17 through 7 a.m., January 18
Cost: $78
Grades: 6th-12th
Our all night adventure around Raleigh! Go carts! Trampolines! Mini golf! Obstacle Course! Arcade games! Zip line! And more!
Friends are always welcome, but seats on the bus are limited. Registration opens September 23. Two methods of registration either online or manual. Payment required at registration. Make check payable to WMPC. Financial aid is available through the Bob Ames Scholarship Fund.
Middle School CROSS Mission Trip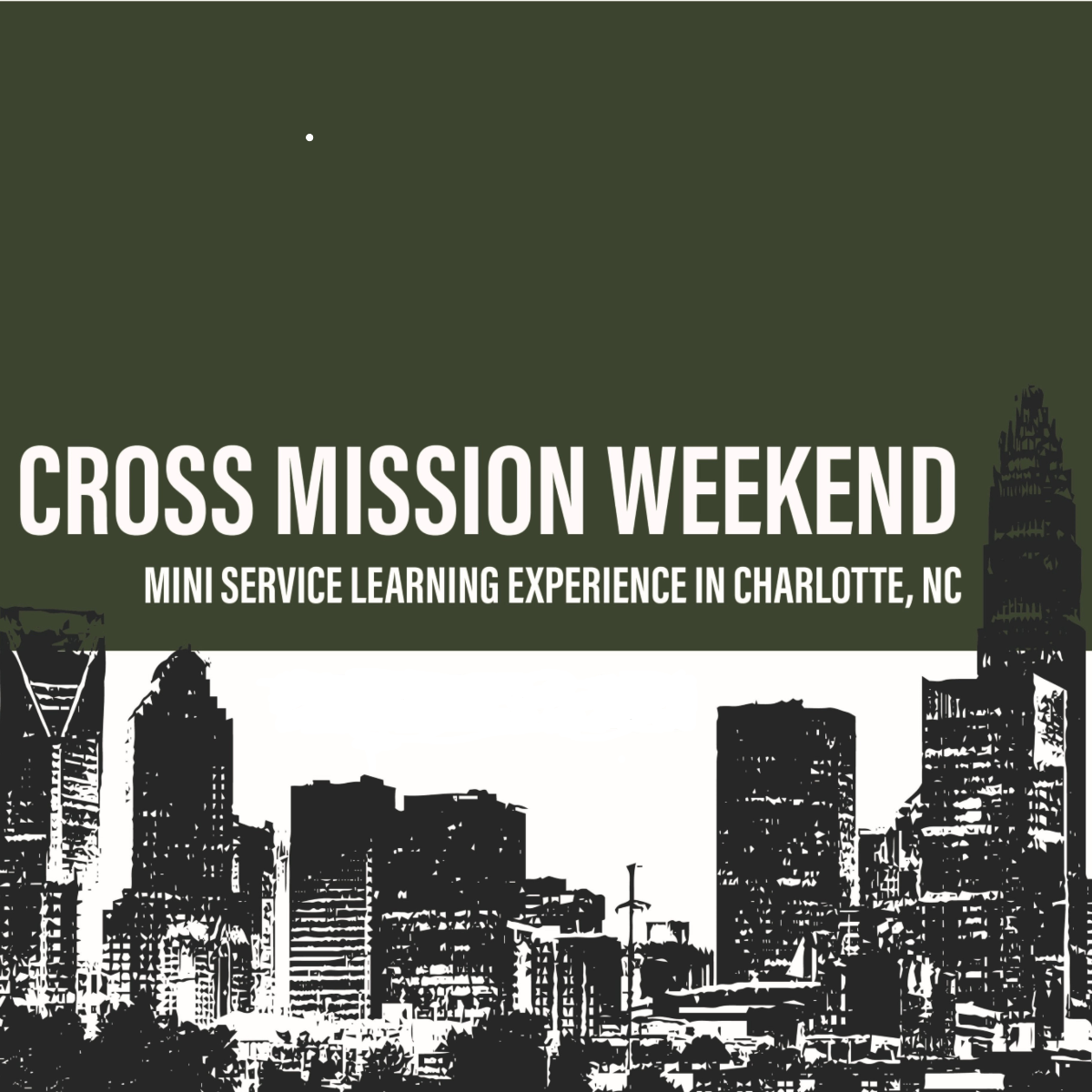 January 31 - February 2, 2020
Grades: 6th - 8th
Cost: $125
All Middle School students are invited to join us January 31 - February 2, 2020 for a weekend service learning experience in Charlotte, NC through Myer's Park Presbyterian Church's CROSS outreach ministry. This is the perfect opportunity to introduce our students to meaningful service trips. Please note this is cell phone/electronic device free trip. Financial aid is available through the Bob Ames Scholarship Fund.
CROSS Myers Park Medical, Liability and Covenant Forms
Post Online Payment for CROSS Trip
Youth 2020 Joint Spring Retreat

March 20 - 21, 2020
Camp Don Lee
Check In - Calvin 200
Cost: Middle School Students $165
Cost: High School Students $155
For more information, contact Deb Smith.
---
Summer 2020 Trips
Conferences
Where youth and their leaders gather to worship, play and grow together in faith. These are fun trips where groups return with inside jokes, stories and memories that last a lifetime! Conferences provide emotionally, spiritually and physically safe spaces to think through theology, to challenge our current thinking and opinions, to find inspiration, and to learn and grow together as a church family.
Montreat Worship & Music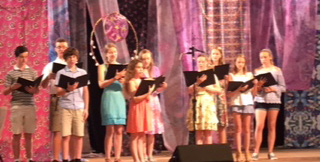 JUNE 21-27, 2020
COST: $500; $150 deposit
Completed 6th-12th grade
The Presbyterian Association of Musicians (PAM) works in cooperation with the Montreat Conference Center to offer this amazing worship and music conference each summer. Guided by the principles of reformed worship, conferees explore opportunities for vital worship experiences and enriching the liturgical life of the local church. Organized and led by the WMPC Music Ministry Team, our church has a wonderful history of sending a group of adults and youth to this awesome conference!
Middle School Massanetta Youth Conference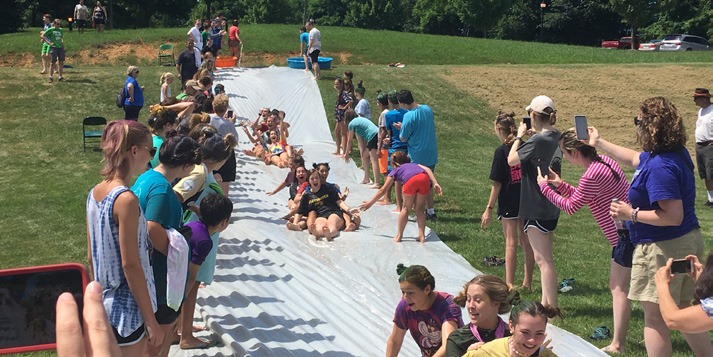 JULY 9-12, 2020
COST: $370; $150 deposit
Completed 6th-8th grade
This middle school conference provides faith-filled, hands-on experiences designed specifically for Middle School youth. This conference is a chance to meet other young Presbyterians from across the country, which fosters a deeper understanding of the broader church. Massanetta's unique conference structure of keynotes, music, recreation, workshops and small groups—led by high school, ministry-minded "Enablers".
NOTE: Any registration after April 13, 2020 will incur a $35.00 late fee.
2020 Massanetta Middle School Conference
Youth MS Massanetta Conference - Register
Youth MS Massanetta Conference Post Online Payment
Registration Packet
High School Montreat Youth Conference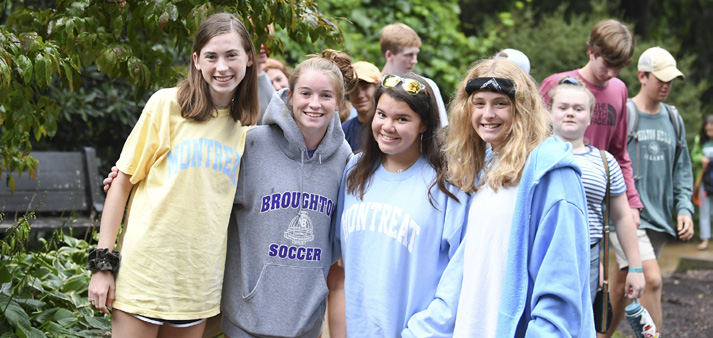 JULY 19-25, 2020
COST: $500; $150 deposit
Completed 8th-12 grade
This conference is a unique gathering of high school students and their adult leaders from all over the country for a week of study, worship and recreation. Activities include morning energizers, music, keynote speakers, small group meetings, afternoon recreation activities and evening worship. Montreat Youth Conference clears space for encountering God, discovering and deepening a vibrant and durable faith in Jesus Christ, and hearing an invitation to make a personal commitment to embody the love, justice and righteousness of Christ in our world.
2020 Montreat Youth Conference
Montreat Youth Conference Registration
Montreat Youth Conference Post Online Payment
---
Service Learning Trips
Opportunities for our youth and leaders to put their faith into action through challenging and rewarding mission trips where they will complete projects such as repairing and renovating homes for families in need, building mission and ministry facilities, leading children's vacation Bible School programs, or working at homeless shelters, both locally or internationally.
Appalachia Service Project Mission Trip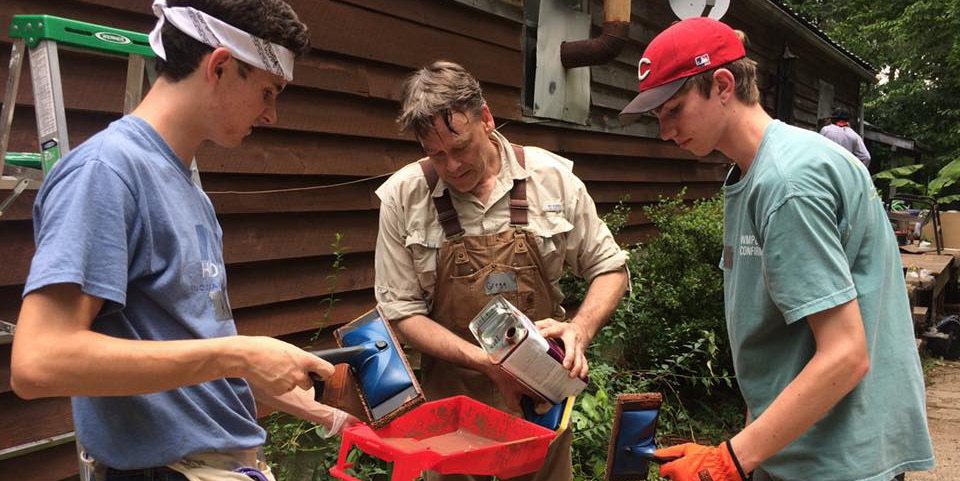 JUNE 14-20, 2020
COST: $375; $150 deposit
Completed 9th-12th grade
Appalachia Service Project (ASP), has a rich history with White Memorial! We've been sending mission teams with ASP for 30 years! This amazing mission trip provides one of the most rewarding structured service opportunities in the nation, bringing thousands of volunteers from around the country to rural Central Appalachia to repair homes for low-income families.
Information and Tool Sorting May 16, 2020, 12:15 p.m. for every participant.
Tool Training June 13, 2020, 10:00 a.m. for every participant.
2020 Appalachia Service Project
Youth Appalachia Service Project (ASP) - Register
Youth Appalachia Service Project Post Online Payment
Haiti International Trip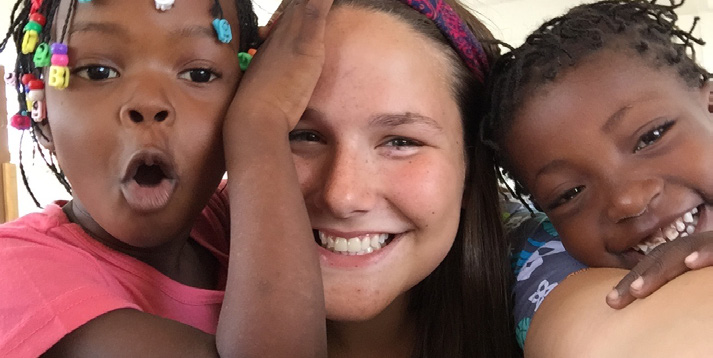 JULY 6-14, 2020 (tentative)
COST: TBD; $300 deposit
Completed 10th-12th grade
We will spend seven nights in the Port-au-Prince region of Haiti working with one of WMPC's international partner organizations, Haiti Outreach Ministries. The trip includes work projects, cultural engagement opportunities, visits to other outreach ministries, and time to experience Haiti as a tourist. This short-term, international trip is an incredible experience for those who want to get their hands dirty serving and partnering with God's people in Haiti. No experience or training necessary – just an open heart and a willing spirit!
Puerto Rico Service Project
August 2-8, 2020
Student Cost: $950, $300 deposit
Adult Cost: $250
Completed 10th-12th grade
Puerto Rico Service Project Registration
Russia International Mission Trip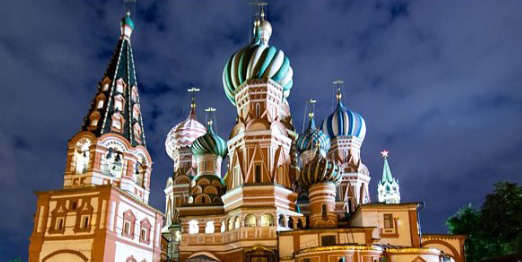 DATES & COST: TBD
Completed 10th-12 grade
A mission trip to Russia is being explored for early summer of 2020, though remains very tentative. In the past, this trip has included co-leading a summer camp with teenagers from our partner church in Russia; and learning about Russian history and culture.
More trip details will be provided prior to the opening of a registration window for this trip.
Asheville Youth Mission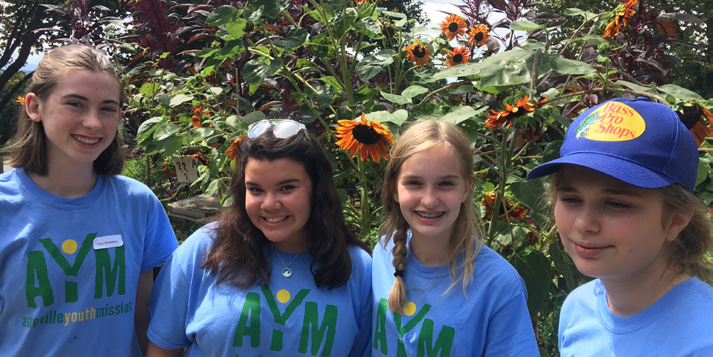 AUGUST 2-7, 2020
COST: $350; $150 deposit
Completed 5th-8th grade
This unique urban outreach ministry, in community with First Presbyterian Church, is based in Asheville, N.C. Our group will be doing all kinds of work from physical labor to visitation to playing games with kids or simply sharing a meal with the homeless. We will all be experiencing what it means to be Christ's hands and feet in the world. In the evenings, we will reconvene for a program where we'll explore and debrief our daily experiences. We will close our time together with worship led by AYM.
Required Trip Meeting May 17, 2020, 12:15 p.m. for the student participating and one parent.
2020 Asheville Mission Trip
Youth Asheville Mission - Register
Youth Asheville Mission Post Online Payment
VBS
JUNE 15-19, 2020
COST: FREE
Completed 6th-12th grade
Middle and high school student volunteers are vital for a successful VBS! Volunteers can be assigned to individual groups or to help with Bible stories, worship, crafts, music, recreation, or refreshments. This is a fun way to serve our children's ministry, build leadership skills and grow in faith with our White Memorial church family!
To register to volunteer, email Ashley Silverman.
Summer in the City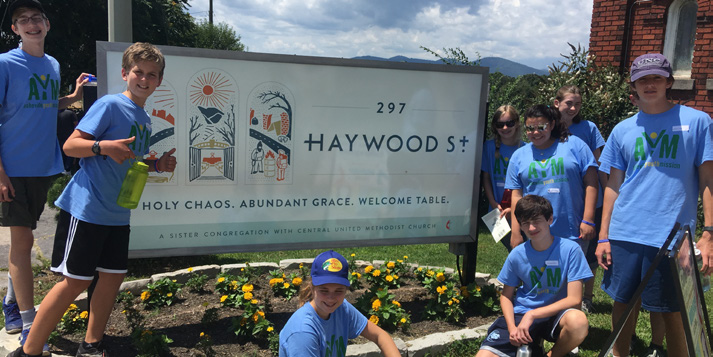 JUNE 16, 17 & 19, 2020
12:15 -4:00 P.M.
COST: $15 PER DAY
(includes lunch)
Completed 5th-7th grade students
Summer in the City days are mission days and a great way for our middle school students to serve with our local ministry partners. We will need parent drivers and chaperones, so stay tuned for online registration through the WMPC website!
To register email Genevieve Brooks or Deb Smith.
---
Registration Process for Summer 2020 Trips
Fall Registration Period:
September 9, 2019 to October 18, 2019
• Only active participants or church members may register during the Fall Registration Period.
• This is not first-come, first-served. All who register online between these dates will have equal opportunity of securing a spot.
• Adults will be invited to participate as summer trip leaders during this period.
• The number of spots confirmed will be dependent upon the availability of registrations by the particular ministry site, transportation availability, and the size of the leadership team.

What happens if there are more registrants than available spots on a particular trip?
Preference will be given in the following order: have a family member serving in a leadership role on the trip, in their last year of eligibility for a particular trip, those who are regularly active in the life of WMPC, and then all others. Within those groups, a random drawing process will be utilized.
Confirmation emails will be sent October 21, 2019.
The registrant has 10 working days (Friday, October 30, 2020) to submit payment and all appropriate paperwork. Failure to do so will result in loss of a spot and the registrant will have to re-register.
Winter Registration Period:
January 6, 2020 to February 7, 2020
• Any youth may register during the winter registration period with advance approval from the youth staff trip leader.
• There is no guarantee that all trips will have spots available during this registration period.
• Adults will be invited to participate as summer trip leaders during this period.
• Order of preference will be the same as the Fall Registration Period.
Confirmation emails will be sent February 10, 2020.
Exception: Montreat Worship & Music, VBS and Summer in the City will not follow this process.
Call or email Deb Smith at 919-834-3425, ext. 217 for additional information.