Youth
Stay Connected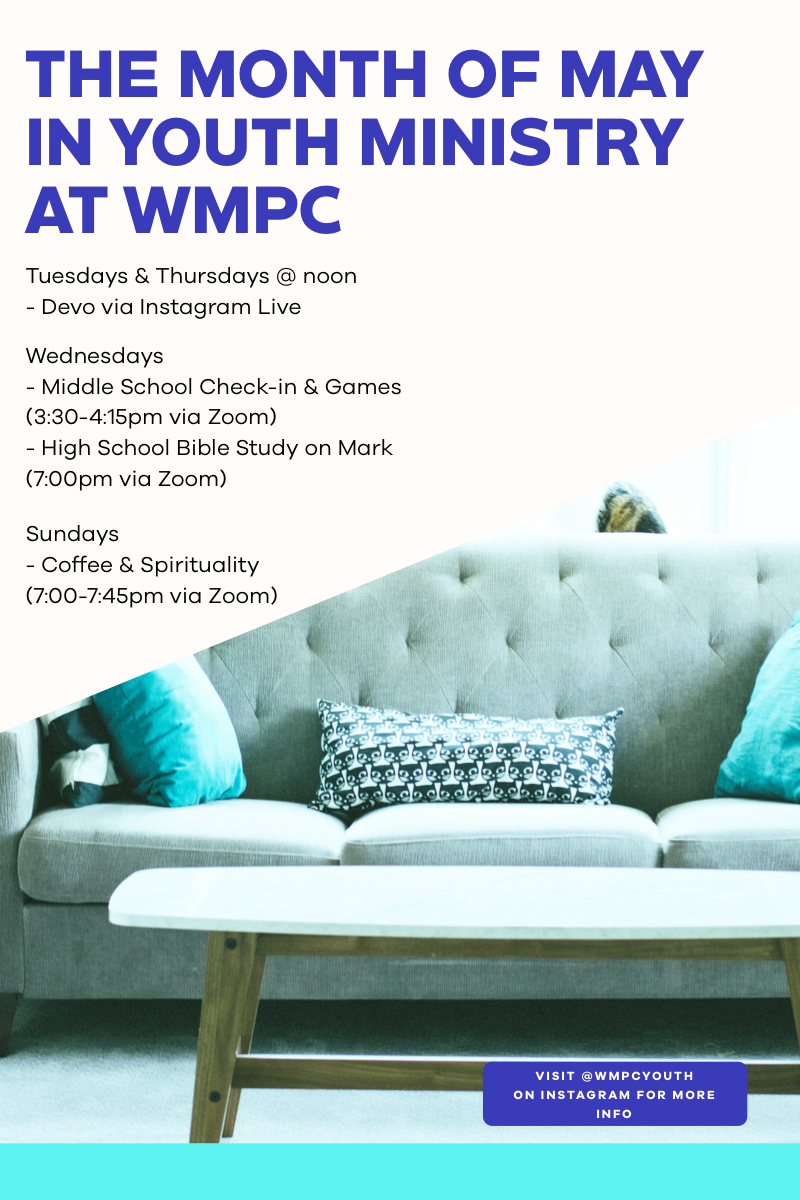 To receive the youth email newsletter and email family devotions, please email Deb Smith at to get added to the list.
Youth Ministry Programs
At White Memorial, we have a goal to bring young people together in a life of faith, action and fellowship, and address spiritual, emotional, and social needs unique to youth. We want to create a safe and nurturing space for teenagers to gather together and share their joys and concerns with each other and with caring adults.
Our desire is that everyone involved with this ministry might encounter Christ so that all of us may grow in fellowship together and in discipleship to God.
Find our 2019-20 Calendar Here
Youth Ministry Values
Welcoming - Practicing radical hospitality to engage youth in relationships
Relevant - Meeting youth where they are in their lives, in their language, modeling Christian living
Integrated into the Life of the Church - Youth are visible, excited participants alongside their church family in a lifelong journey of faith
Safe Sanctuary
White Memorial is a Safe Sanctuary Community. We are called to create a community of faith were children, youth and adults grow safe and strong. All teachers and volunteers must complete Safe Sanctuary training and submit to a through background check.