Updates
Lent/Holy Week
Find schedules, videos and resources here.
The Vaccine Big Picture
Find Liisa Ogden's February 22 WRAL post here: https://www.wral.com/coronavirus/the-big-picture-vaccinations-in-nc/19539493/
More Vaccine Sites Available
Mass vaccination events, larger Family Medicine practices, and Walgreens will begin helping hospitals and county health departments administer COVID-19 vaccinations in North Carolina starting this week. Check out Liisa Ogden's February 8 post for WRAL for details and links to get on their waitlists: https://www.wral.com/coronavirus/more-vaccination-options/19515708/
Wake County Sites for Vaccines are listed below:

UNC Health
https://www.unchealthcare.org/coronavirus/vaccines/phase-1b-covid-19-vaccine/
No appointments at this time but will open once they get more vaccine this Wednesday or Thursday.

Duke Health
https://www.dukehealth.org/covid-19-update/covid-19-vaccine-update
to get on wait list

Wake County Department of Health
https://covid19.wakegov.com/vaccine/
to get on a wait list or you can call 919-250-1515 (24 hour hot line) to get on a wait list

Wake Med. Hospital
https://www.wakemed.org/patients-and-visitors/covid-19-information/covid-19-vaccine/
They are only vaccinating their own patients at this time. Active WakeMed Physician Practices patients ages 65 and older will receive a phone call or MyChart message to make an appointment to receive a vaccine in the coming weeks.

You do not need to live in a county of NC to get a vaccine there so it is good to check surrounding counties for vaccines also. The North Carolina Department of Health and Human Services maintains a list of all vaccination sites in the state.
https://covid19.ncdhhs.gov/
Aging Well conducted a class on Covid and the Covid Vaccine by Dr. Gregg Colvin. See the link below:
Aging Well - January 5, 2021
The Library is Now Open! (By appointment only)
We are happy to announce that the church library is now open to church members by appointment. We ask that when you plan to visit the library, you make an appointment, and follow the procedures below:
Contact Colleen Aguirre ( ) to make an appointment. (Appointments are available Monday-Friday from 9:00 a.m. until 4:00 p.m.)
Only one person or one family is permitted in the library at a time.
Please wear a mask, use hand sanitizer, and wear disposable gloves (available in the library) during your visit.
If you pull a book from a shelf, please put it on the desk or table in the library. Please do not put the book back on the shelf.
Follow the current procedures for checking out books. (These procedures are on the desk in the library.)
When returning books, please put them in the box in the lobby of the Weatherspoon building
Thank you for following these procedures and for visiting our library! As a reminder, books may be checked out for three weeks and renewed once. We hope you will visit the library soon!
Thursday, January 7, 2021
Epiphany Stroll 2021
January 6, 2021 Epiphany Stroll
October 2, 2020
On Friday, October 2, North Carolina entered Phase III. On Sunday, October 4 we re-opened for in person worship (with registration) at the 8:00 and 11:00 a.m. sanctuary services, and OnPoint@1704. Live-streamed worship services continue to be available. Adult and Children's Sunday School continues to be offered virtually at 9:30 a.m. The church office lobby is open for pickup and drop off of mail and other items. Meeting with staff is by appointment only. The rest of the WMPC campus shall remain closed all other times.
October 1, 2020 Message from Christopher Edmonston
Clothing Closet Update
The Clothing Closet will remain closed until it can reopen safely. We want to protect the volunteers and provide no contact donations. Please do not leave clothing that you want to donate to the clothing closet at the doors or in the bins as there will be no one to collect or sort the clothing. There are several thrift shops in town that are open and would welcome the donations. We will provide re-opening updates as they are available. We know what a vital ministry this is, and we hope to get it open as soon as safely possible.
Reopening Update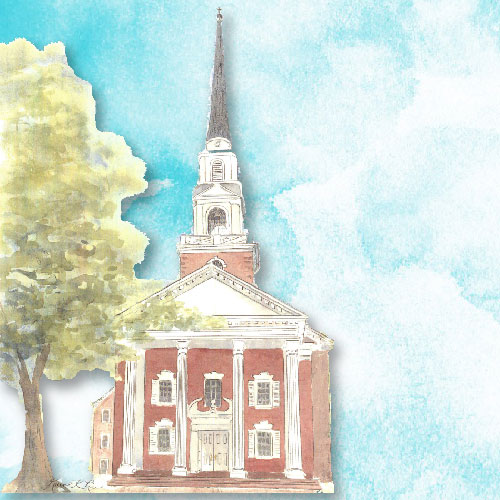 Reopening... When? How?
The reopening task group asked the crucial questions of when and how to reopen for in-person worship. Find more here.
Meet our new Associate Director of Music and Worship Arts: Eric Nanz
Please join us in welcoming Eric Nanz to the WMPC staff as our new Associate Director of Music and Worship Arts. Eric will join us in September.Eric is an accomplished guitarist, vocalist, worship leader and songwriter. He holds a degree in music from James Madison University and has been playing music for over 20 years. He enjoys leading music for worship, conferences, camps, youth rallies and retreats. Eric's hobbies include cross training, spending time with family and driving around in his 1967 Camaro. Eric is relocating to Raleigh with his wife Alana and daughter Amelia from Fort Myers, Florida, where Eric has served at Covenant Presbyterian Church since 2014. Eric will lead the OnPoint House Band, Youth Band, and serve as the staff liaison to the Liturgical Arts Guild. He will also interface with the broader music ministry of the church in collaborating with other ensembles and age groups, assisting in midweek services, and other programs sharing his rich and diverse talents.

The search committee consisted of: Co-chairs Duval Fisher and Mabel Pace, Emily Bowen, Betsy Reede Creech, John Crumpler, Amelia Mehr and Rahn Sutton. Ex-officio were Christopher Edmonston and Karl Zinsmeister.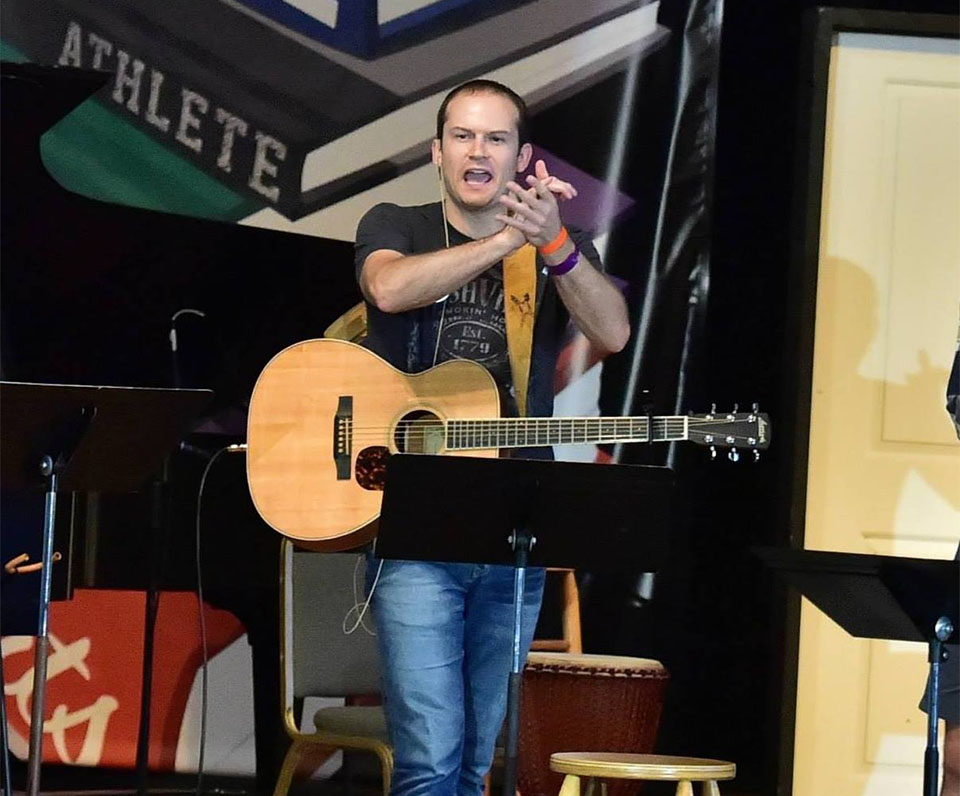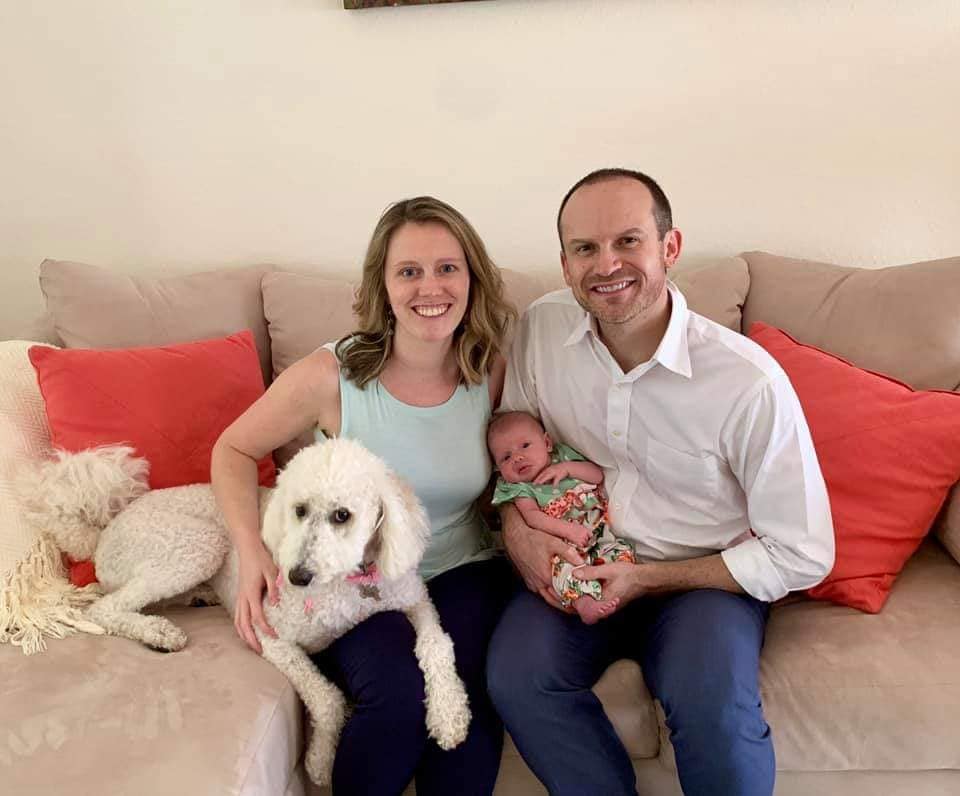 Monday, July 20
A Message from Christopher about re-opening

Did you miss Christopher's letter regarding the latest reopening news?

Find the email here.
WMPC Re-Open Task Group Interim Report and Recommendations document
Wednesday, June 24
The 21-Day Racial Equity Habit Building Challenge

On Monday, Christopher Edmonston offered our congregation an opportunity for growth, exploration, and greater understanding called, "The 21-Day Racial Equity Habit Building Challenge."

Find the email here.
Find the "21-Day Racial Equity Habit Building Challenge" here.
Saturday, June 20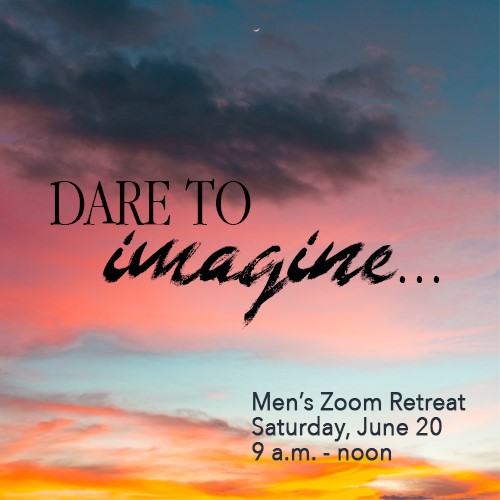 Men's Zoom Retreat
Saturday, June 20
9 a.m. - noon

All men of White Memorial Presbyterian Church are invited to join us, in conjunction with Durham Presbyterian Church, for a joint Zoom Men's Retreat on Saturday, June 20 from 9:00 a.m. - noon. Keynote speaker Franklin Golden, pastor of Durham Presbyterian, will discuss how we 'Dare to Imagine….' In addition we will have breakout groups. There is no fee for the retreat this year, however we ask you consider making contributions to Urban Ministries or Carolina Justice Policy Center. You can find out more on the registration page.

Please register by noon Friday, June 19 here.
Friday, June 5
Statement of Racism, Confession, and Commitment
We join other North Carolina clergy, church professionals, and community leaders in confession, repentance, and commitment. Please take a moment to read the letter sent to our members on Friday, June 5, 2020.

Wednesday, May 20
Thursday, May 7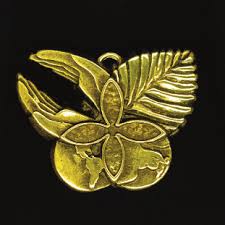 Congratulations to the 2020 Presbyterian Women's Honorary Life Members
Please join Presbyterian Women in celebrating this year's Honorary Lifetime Members who were announced via Zoom on Monday, May 4, 2020. This year's inductees are Susan Sams Allen, DeLana Anderson, Sally McLaurin, Danita Morgan and Lynn Springfield. Find the complete announcement along with bios here. When you read about these women you will instantly see why they have been inducted into this group. Their accomplishments, their grace and their love of God are evident in the works they do. Be sure and congratulate them when you see them next!
Tuesday, April 7
Listen to Christopher Edmonston's message from April 7.
Listen as Christopher Edmonston gives us an update on April 1.
Thursday, March 26, 2020
Tuesday, March 24, 2020
Listen as Christopher Edmonston, Pastor, gives us an update on March 24.
Monday, March 23, 2020
There's always a silver lining! Even though campus is closed, renovation projects are going at full force. Watch as Andrew Amodei, Executive Director, gives us a tour of how the campus has progressed in the past two weeks.
Monday, March 16, 2020
Listen as Christopher talks about his "Two Threes"; three things to know concerning White Memorial Presbyterian Church, and three suggestions we have for the coming weeks. Please stay tuned for more content from our pastoral staff during the next couple of weeks.