Service Opportunities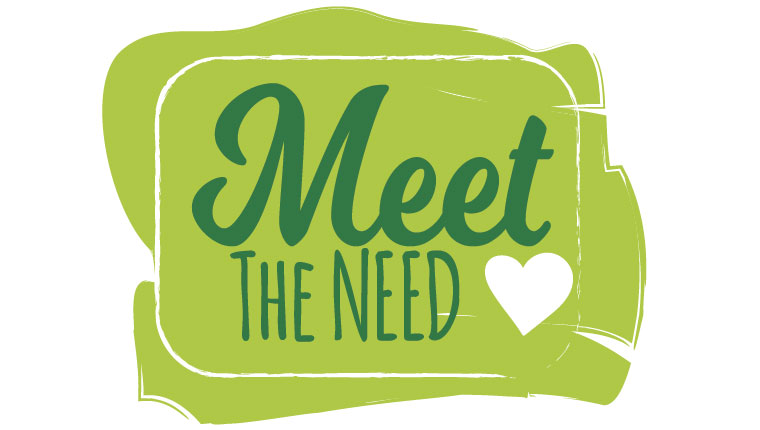 Meet the Need for February 2020

March 7
Let's Do Lunch
Show Up and Serve

All Service Related Events
Collections
GiGi's Closet
GiGi's Closet is StepUp Ministry's clothing closet for men and it has critical need for professional attire in larger sizes. Specific items needed are: Suits-Sizes 50-60; Belts 48-60 inches; Shoes-Sizes 12-15; and Shirts-Sizes 3XL-6XL (solid white and blue dress shirts). Take donations to StepUp at 1701 Oberlin Road (stone house across from WMPC sanctuary) between 9:00 a.m.-5:00 p.m. (Posted 10/1/2019)
Large Size Diapers
The Diaper Train, located at St. Saviour's, has lost its supply resource for diapers and they are trying to meet the unexpected shortfall. The urgent need is for sizes 4, 5 and 6. Please diapers in the collection crates in the connector.
Clothing Closet
This ministry collects good, usable seasonal clothing and linens on the first and third Wednesdays from 8:00 a.m.-5:30 p.m. in W100, except in July. Children's clothing is especially needed. The items collected are then distributed to agencies to help those in need.
Contact: Paula Williams or Cornelius and Charlotte Swart
Let's Feed the Animals
Companion Animal Ministry is collecting dog and cat food for the SPCA of Wake County's AniMeals program. The SPCA will give your donations to Resources for Seniors to distribute to home-bound seniors and disabled adults. Your participation will help local citizens in need from having to choose between feeding their pets or paying bills, buying medicine or buying enough food to feed themselves and their families. Donations of dog and cat food can be put in the CAM/SPCA collection tub in The Connector.
Food Needed
Remember that food is always needed in our local pantries. When shopping pick up a couple of extra cans to place in the crate in The Connector. Canned meat, pasta, pinto beans, kidney beans and fruit are always needed. No glass or open containers please.
Volunteers Needed
These organizations are currently seeking volunteers. Volunteer times and sign up information are available on their websites:
Oak City Cares (oakcitycares.org)
A Place at the Table (tableraeigh.org)
WAKE Up and Read (wakeupandread.org)
INTERESTED IN HELPING A REFUGEE FAMILY SETTLE IN RALEIGH?
The Refugee Resettlement Committee is recruiting new members to help prepare to receive a new family and to help them settle into their new home in Raleigh. Volunteers are needed to, among other things: (1) help prepare the apartment; (2) welcome the family upon their arrival; (3) help with initial transportation to doctors' appointments; and (4) take the family on outings to acquaint them with Raleigh, including how to use the bus system and where to buy groceries. For further information, contact Harriet Worley, Karen Hohenstein, Ellen Graden or Nancy Brothers.

Servant Saturday event, February 29 (times may vary)
Help WAKE Up and Read sort over 130,000 books collected during this year's book drive. All WMPC middle school students, high school students and adults are invited to go to wakeupandread.org and register for any of the sorting shifts on February 29. "Give back on the day you've been given!"

Meet the Need for Hunger at Wake Relief
Wake Relief provides a week's groceries for those who are food insecure and waiting for further long-term assistance. It is located at St. Saviour's Center on Tucker Street behind Glenwood Towers. They have shifts available on Mon/Tues from 1:00-3:00 p.m. and Wed/Fri from 10:00-noon. Contact Julie Nau at 919-785-3402 or 919-801-2916 or email her at . (Posted 10/1/2019)
Make a Difference to a Child
Mayview Learning Center is located within our Oberlin Road community, and it is in need of your help. Tutors are needed once a week to work with children and youth to complete their homework and work on math skills. The time commitment for K-3 is 3:15-4:25 p.m. and the older students is 4:30-5:50 p.m. The center is located at 1103 Parker St.
Contact: Gloria Johnson (Posted 9/1/2019)
Angel Food Ministry
Looking for a way to get involved at White Memorial? If you want to volunteer your time to deliver meals or simply like to cook, please consider giving your time to the Angel Food Ministry. We are part of Martha Ministry, and we provide meals to church members in times of need.
Contact Laura Bryant or Jean Williams for more information about getting involved.
Martha Ministry: Transportation
For transportation needs or for more information about volunteering to provide rides for those in need please contact Jean Williams, Parish Nurse.
Step into Something New
Are you interested in volunteering in a meaningful way, to make an impact on someone's journey towards stability? If so, StepUp has just the opportunity for you! StepUp Ministry is looking for Co-Partners for our Life Skills Program, where participants learn skills including budgeting,
goal setting and relational development. The goal is stability in all aspects of life over the long term. Not sure whether you're ready to commit? Come see Life Skills in action on a Tuesday or Wednesday night. Please contact us at
or 919-781-0156 if you are interested in touring!
Ushers and Greeters Needed
Are you looking for ways to become more involved in church? Do you enjoy and care about people? Do you possess a servant's heart? Then we want YOU to help as an Usher or a Greeter! Join fellow members as we welcome and greet one another at each Sunday Service. No special skills required. Contact Amy Claprood by email or at 919-834-3425, ext. 210, to volunteer.
Opportunities at Saint Saviour's Center
The Diaper Train serves families with babies on Tuesday and Thursday mornings. Volunteers are needed to distribute diapers from 9:30 a.m.-12:15 p.m. on these days. You can volunteer weekly or as available. For more information, contact Lisa Ives at 919-833-6400, ext. 222, or .
Wheels4Hope - Donated Cars Changing Local Lives
Wheels4Hope is a faith-based, car donation program dedicated to helping economically challenged families and individuals by providing them reliable, affordable vehicles. Wheels4Hope takes donated cars, staff and volunteers repair them, and we place them with qualified recipients who are referred by Partner Agencies.

Ways to support Wheels4Hope:
• Car Donations
• Volunteer your time and skills
For more information go to wheels4hope.org or call 919-832-1941.
Flower Shuttle
Do you like flowers? Consider delivering flower arrangements from the Flower Shuttle at Raleigh Moravian Church on Tuesday mornings. The arrangements are used as centerpieces for Meals on Wheels lunches at the Center and as door prizes for seniors to enjoy. Volunteers rotate weekly and usually deliver once each month.