Hurricane Dorian Disaster Relief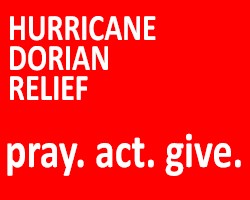 The affects of Hurricane Dorian are far reaching. The pastors, staff, and outreach committee have developed initial ways to help those affected by this storm. We expect our efforts to help will be ongoing. Here are ways that we can help:
PRAY
Pray for all those who are affected by the storm and for all those who are helping in the recovery efforts. Find Presbyterian Disaster Assistance here.
ACT
We will be packing meals to go to areas of disaster on Saturday, October 5 from 10-noon.
GIVE
Make checks to White Memorial with "disaster relief" in the subject line.
Donate to the Food Bank of Central and Eastern North Carolina—Check what their greatest current needs may be
Bring grocery store gift cards to the church and our presbytery will make sure they get to the areas most needed in our state