Caring for the Congregation
Caring for a Loved One With Dementia
Health Ministries presents Melanie Bunn, RN, MS. Melanie is a Dementia Training Specialist for Dementia Alliance of North Carolina, Consulting Associate at the Duke University School of Nursing, and Trainer of the Positive Approach to Care. This class will be interactive, so there will be ample time to have your questions answered.
More Vaccine Sites Available
Mass vaccination events, larger Family Medicine practices, and Walgreens will begin helping hospitals and county health departments administer COVID-19 vaccinations in North Carolina starting this week. Check out Liisa Ogden's February 8 post for WRAL for details and links to get on their waitlists: https://www.wral.com/coronavirus/more-vaccination-options/19515708/
Wake County Sites for Vaccines are listed below:

UNC Health
https://www.unchealthcare.org/coronavirus/vaccines/phase-1b-covid-19-vaccine/
No appointments at this time but will open once they get more vaccine this Wednesday or Thursday.

Duke Health
https://www.dukehealth.org/covid-19-update/covid-19-vaccine-update
to get on wait list

Wake County Department of Health
https://covid19.wakegov.com/vaccine/
to get on a wait list or you can call 919-250-1515 (24 hour hot line) to get on a wait list

Wake Med. Hospital
https://www.wakemed.org/patients-and-visitors/covid-19-information/covid-19-vaccine/
They are only vaccinating their own patients at this time. Active WakeMed Physician Practices patients ages 65 and older will receive a phone call or MyChart message to make an appointment to receive a vaccine in the coming weeks.

You do not need to live in a county of NC to get a vaccine there so it is good to check surrounding counties for vaccines also. The North Carolina Department of Health and Human Services maintains a list of all vaccination sites in the state.
https://covid19.ncdhhs.gov/
Aging Well conducted a class on Covid and the Covid Vaccine by Dr. Gregg Colvin. See the link below:
Aging Well - January 5, 2021
Stewardship of Self
The start of a new year often ushers in the desire to set goals and resolutions, but this year many of us feel we are operating with depleted energy and heightened stress. Come learn how to manage your expectations and care for yourself holistically in 2021. All are welcome to this Zoom Webinar led by Dr. Emily King and Dr. Robert Cooke.
Aging Well/Living Well
Aging Well has just complete a 4 week session. January's topics and the recorded sessions are listed below:
January 5, 2021 - Dr. Gregg Colvin, Wake Med, answered questions about COVID and the COVID vaccine.
January 12, 2021 - Psychologist Landy Anderton gave a talk, "Managing the Pandemic: How To Be Alone without Being Lonely"
January 19, 2021 - Liisa Ogburn provided an Overview of Independent Living, Assisted Living, Memory Care, Skilled Nursing and Continuing Care Retirement Communities in the area, including pros, cons, and some high-level information on costs, waitlists, and important considerations.
January 26, 2021 - Former WMPC pastor Art Ross gave a talk, "Wilderness Journeys: Ways People of Faith Survive Times of Uncertainty, Confusion, Fear, Loneliness and Division"
Possibility & Peril: A Conversation About Hope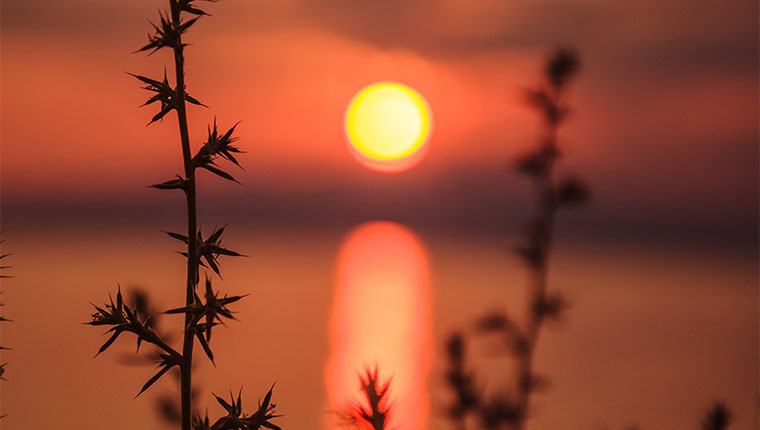 Hope is a Christian virtue with a rich history, but it can be hard to wrap our minds around in a world that experiences great depths of suffering. Join Pastoral Resident Anne Galliher and Pastor Christopher Edmonston for a conversation about the everyday practice of hope. We'll learn from the perspective of Christian ethics and the biblical witness and reimagine our understanding of this hallmark of our faith.

September 27, 2020 - Zoom Recording
Stephen Ministry Applications for the 2021 Class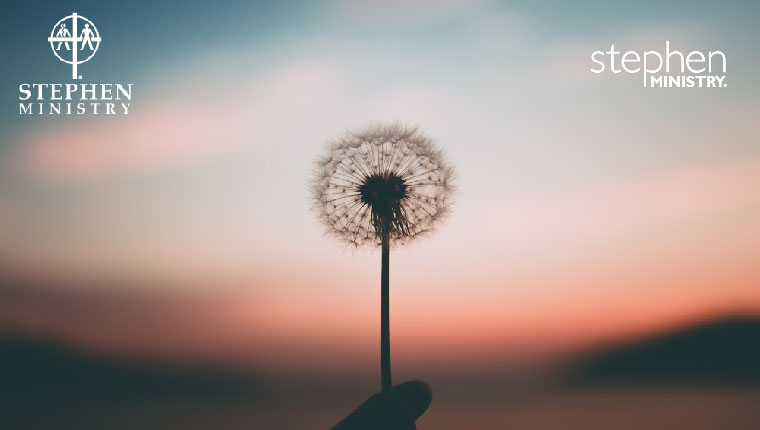 Stephen ministry is accepting applications for the 2021 class. Applications are due November 1, 2020.

Application

Find out more about Stephen Ministry here. If you have questions about the application, please contact Amy Claprood.
Webinar Series on Mental Health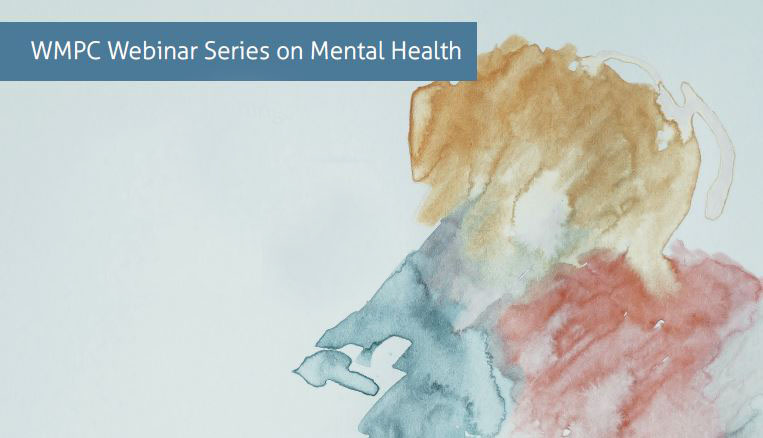 The Mental Health and Wellness Task Force at White Memorial is pleased to bring you a panel of experts to discuss Mental Health and Wellness issues through a series of Zoom webinars. These webinars were held in July and August, and were video recorded.

Find the recorded series here

July 14 - Emily King - Parenting Young Children During Overwhelming Times
July 21 - Landy Anderton - Loss, Grief and Anxiety around Pandemic, Protest and Violence toward our Neighbors
July 28 - Abby Pressel - Managing Uncertainty: Loss, Loneliness and Anxiety among Teens and College-aged Young Adults
August 4 - Robert Cooke - Is God Social Distancing From Us?
August 11 - Emily King - Managing Anxiety For You and Your Child as the 2020 School Year Begins
August 18 - Landy Anderton - How Anxiety and Depression Affect our Relationships/ How Difficult Times Affect our Relationships
August 25 - Robert Cooke - Wiley Coyote & the Roadrunner: Lessons on Managing Chronic Losses from a Cartoon Character

Find out more about the speakers.
Thursday, May 7, 2020
Coronoavirus Anxiety Workbook
We hope you and your family will find this workbook, developed by The Wellness Society, a valuable tool for building resilience during difficult times. Gwen Whiteman, Director of Children's Ministry discovered this workbook in her research and the Congregational Care team endorses.

You can find the Coronavirus Anxiety Workbook here.
Thursday, April 30, 2020
Continue Caring during COVID
Hopefully, we are all washing our hands, physically distancing, staying home. But many people have asked the Congregational Care Team, "What can I do?" "How can I help care for people?" "Who can I call?"
If you need a few ideas to kickstart your coronavirus community care, check this out. Pick one or two or more and get started. No special training required!
Volunteer. If you are healthy and able, give some of your time to organizations serving critical needs who now find themselves short on workers.
Donate. If you are financially stable, consider increasing your generosity. Give your stimulus check to the Food Bank or other essential group, increase your gift at church, bless your favorite relief organization.
Encourage. Tack a thank-you note to your mailbox, trash bin, front door. Post something in your small group or Sunday school class. Text a former classmate. Email a school administrator or teacher. Send someone flowers or fruit.
Mail it in. Buy postage stamps, then send cards, notes, letters, photos to friends and family.
Give blood. The American Red Cross and the Blood Connection are both in need.
Share resources. Do a porch exchange of puzzles or books. Leave sidewalk chalk at the end of your driveway so the neighbors can leave inspirational notes and friendly greetings. Thin out the garden and share extra flowers and plants.
Make the call. Telephone someone who lives alone. Grab an old church directory and call everyone whose name starts with N or H or whatever letter you choose. Leave a voicemail for a family member they can play back when they miss you.
Schedule a virtual playdate. Read to grandbabies. Pull toys out of the closet and build a racetrack or have a tea party with your preschool niece or nephew. Listen to your neighbor's elementary student read to you. Observe that middle schooler practicing their instrument. Challenge a high schooler to an online game of chess or cards.
We are family. Take faraway family with you virtually as you walk through your yard and show them how the places they love are welcoming spring. Invite family into your kitchen virtually while you cook, then enjoy Sunday dinner "together". Have a family movie night across the miles with a Netflix Party or host a Facebook watch party. Popcorn optional.
Won't you be my neighbor? Offer to pick up groceries, prescriptions, or other supplies for those near you. Even if they are fully stocked, just sharing plans with one another can be helpful.
Have more great ideas for connecting and caring during coronavirus? Go for it!
Monday, April 20, 2020
Our friend Robert Cooke, Pastoral Counselor at TPC (Triangle Pastoral Counseling), offers us skills to combat loneliness.

Great Books on Loneliness:
400 Friends and No One to Call: Breaking Through Isolation and Building Community by Val Walker, 2020. Free Audiobook on Amazon.com; paperback for about $20 + shipping

Emotional First Aid: Healing Rejection, Guilt and Failure by Guy Winch, 2014, paperback for about $18.

The Little Prince by Antoine de St. Exupery, 1943 (can read on Kindle for free)

For Whom the Bell Tolls by Ernest Hemingway, 1940

Great Websites:
PsychologyToday.com. Type "Loneliness" in the Search box.

Ted.com. Type "How to Connect with Others" in the Search box.
Friday, April 17, 2020
Resources for preventing the spread of Covid 19

Stay Home. We encourage everyone to obey our North Carolina and Wake County "stay at home" order. Information on the stay at home order and resources to help everyone stay well can be found below:

State of North Carolina stay at home instructions
Wake County Stay at home instructions
Resources from the CDC to help prevent getting sick
New CDC guidance on face coverings for Covid-19
Wednesday, March 25, 2020
Our friend Robert Cooke, Pastoral Counselor at TPC (Triangle Pastoral Counseling), offers us tools for managing anxiety and staying connected with our faith in a time of crisis.

Resources for Managing Anxiety
Overcoming Anxiety for Dummies by Charles Elliott and Laura Smith.

www.YouTube.com Enter "Ted Talks on Anxiety and Stress"

NAMI, National Alliance on Mental Illness
www.NAMI.org 800-950-NAMI or Text "NAMI" to 741741