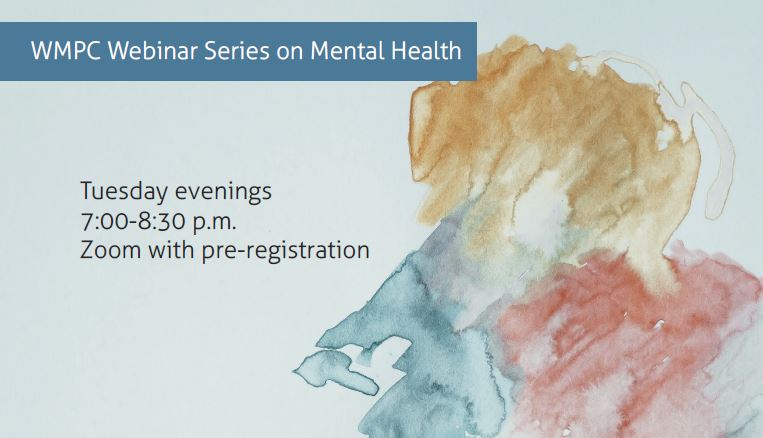 07.01.20

|

Adult, Congregational Care
WMPC Webinar Series of Mental Health
July 14 – August 25
Find the recorded sessions here
Meet Our Speakers
The Mental Health and Wellness Task Force at White Memorial is pleased to bring you a panel of experts to discuss Mental Health and Wellness issues through a series of Zoom webinars.
Dr. Landy Anderton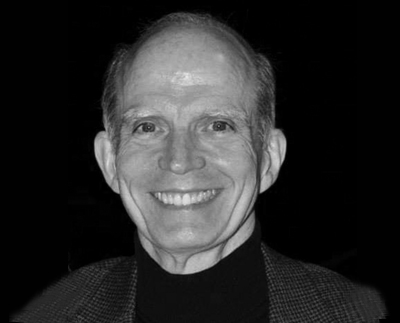 Dr. Landy Anderton has been a clinical psychologist in Raleigh for 37 years, specializing in depression, anxiety, and couples therapy. He briefly attended Princeton Theological Seminary, then obtained his law degree at Georgetown Law School and practiced law for five years as an Assistant United States Attorney in the Justice Dept. in Washington, D.C., and in private practice in Raleigh. He realized law was not his cup of tea and returned to what he had enjoyed studying at seminary, mental health, obtaining his doctorate in clinical psychology at the University of South Carolina. Married to Kelly, a woman he describes as having a great deal of patience, he has two grown children, Taylor and Zack. Here at White Memorial he has taught many classes as well as Stephen Ministry for 30 years. He tries gamely to maintain his own mental health through beginner piano, yoga, meditation, and what he calls exercise.
Tuesday, July 21
Loss, Grief and Anxiety around Pandemic, Protest and Violence toward our Neighbors

Tuesday, August 18
How Anxiety and Depression Affect our Relationships/How Difficult Times Affect our Relationships

Dr. Robert Cooke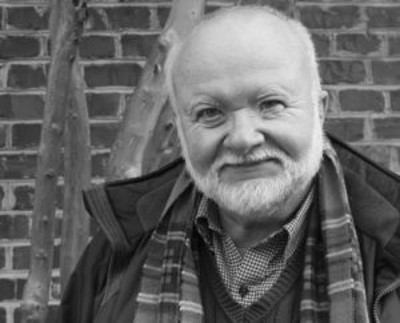 A staff member at Triangle Pastoral Counseling for 13 years, Dr. Robert Cooke has served as pastor, short-term missionary, hospice chaplain, and pastoral psychotherapist. In the TPC office at White Memorial, he works with folks on personal and family issues in English and Spanish. His favorite spiritual practices are woodworking and tending his backyard garden. His crops include rosemary, elephant garlic, tomatoes, snow peas, pomegranates, and honey.
Tuesday, August 4
Is God Social Distancing From Us? The underlying question behind the Old and New Testaments is: "What is suffering all about?" In this webinar, Dr. Cooke invites discussion on approaches to the Corona virus pandemic offered by spirituality and faith.
Tuesday, August 25
Wiley Coyote & the Roadrunner: Lessons on Managing Chronic Losses from a Cartoon Character. Life can bring many painful losses besides death. In this webinar, Dr. Cooke will facilitate conversation on strategies members and friends of White Memorial Church have used to be resilient during the COVID 19 pandemic as well as the other ambiguous losses they may have faced.

Dr. Emily W. King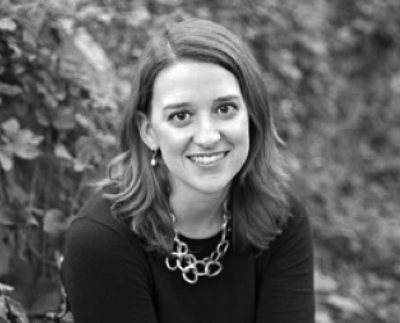 Dr. Emily King is a Licensed Psychologist and Health Services Provider in private practice in Raleigh, North Carolina. She specializes in working with children and adolescents with anxiety, ADHD, and Autism Spectrum Disorders. Dr. King received her Ph.D. in School Psychology from the University of North Carolina at Chapel Hill and completed training in Cypress-Fairbanks Independent School District in Houston, Texas where she provided mental health services in elementary, middle, and high schools for five years. She has been in private practice since 2010. Dr. King is also a mother to two energetic boys, ages 6 and 12 years old. Dr. King also writes the "Parenting On Your Own Path" blog and recently started Dr. Emily TV to stay connected with kids and parents during quarantine.
Tuesday, July 14
Parenting Young Children During Overwhelming Times

Tuesday, August 11
Managing Anxiety For You and Your Child as the 2020 School Year Begins

Dr. Abby Pressel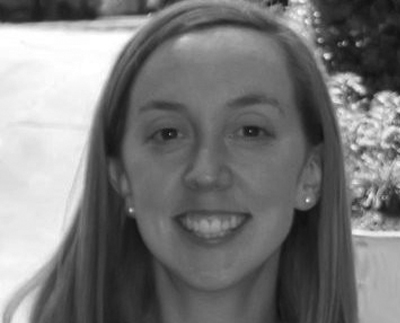 Dr. Abby Pressel is a licensed psychologist and graduate of Yale University and University of North Carolina at Chapel Hill, where she received her doctorate in clinical psychology. At Chapel Hill Pediatric Psychology, she conducts therapy with children, adolescents, and young adults. Her expertise includes anxiety, depression, school stress, and adjustment to family separation/divorce. She also conducts assessments for the presence of learning disabilities, ADHD, as well as tests for early kindergarten and academically gifted school placements. A member of White Memorial since 2007, Abby has served twice as an elder on the session, currently serves on the Women's Retreat committee and is a member of Circle K.
Tuesday, July 28
Managing Uncertainty: Loss, Loneliness and Anxiety among Teens and College-aged Young Adults