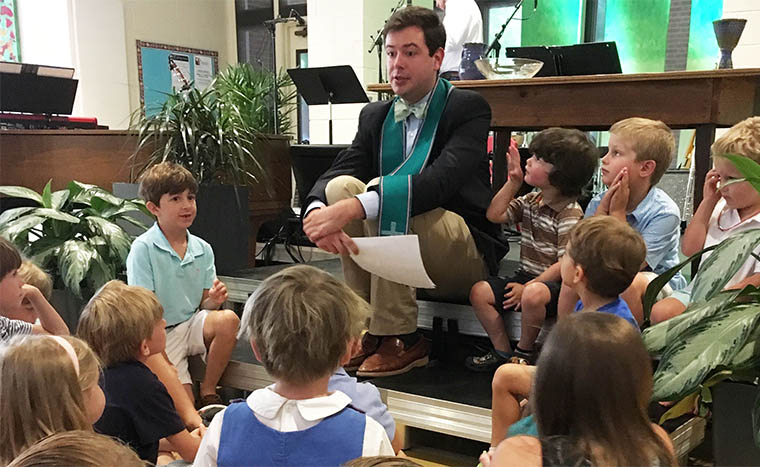 12.03.19

|

Stories, Ministry, Employment
For more than 10 years, White Memorial Presbyterian Church has been fostering the skills of newly graduated seminary students through a Residency Program designed to give a new pastor the types of experiences that are invaluable to their future work in ministry. The program provides the opportunity for Pastoral Residents to explore multiple aspects of ministry in order to grow in their own pastoral identity and to clarify their gifts and call.
About WMPC
White Memorial Presbyterian Church, located in Raleigh, North Carolina, is one of the largest, growing Presbyterian Church (USA) congregations in the United States. We are a family of faith worshiping, embracing and serving in the manner of Christ. At WMPC the gospel of Jesus Christ is proclaimed through vibrant worship, vital discipleship and dedicated service to neighbors near and far. We elevate worship as the central and unifying response to God's grace. We grow in the Spirit through personal and collective discipleship: prayer, study, spiritual formation, fellowship and sacrificial service within the church and beyond.
WMPC strives to be a church of engaged disciples where members willingly give of their time, talents and financial resources in grateful response to God's grace and mercy, revealed in Jesus Christ. Members are encouraged to identify and use their spiritual gifts in the church and community. Every gift counts at WMPC and every gift is valued. Our intellectually curious and diversely talented congregation seeks to take seriously the admonition of Christ—to whom much is given, much is required.
The Session and Diaconate are a strong presence in the life and ministry of WMPC, working with staff and members in a committee structure focused on eight areas: Worship, Faith Formation, Congregational Care, Discipleship, Youth Ministry, Finance & Stewardship, Outreach and Administration. Our staff of highly skilled professionals works with hundreds of talented lay leaders to provide a variety of programs, activities and outreach opportunities for members, in which we seek to proclaim the good news of the gospel in word and deed throughout the church, community and world.
Believing that God's grace is extended to all, we strive to provide an atmosphere of respect and acceptance of one another and our neighbors. With one-third of the budget designated for Mission and Outreach, WMPC supports local, domestic and international ministries in which our members are actively involved. Through Christ, WMPC seeks to make a difference in the lives of individuals, communities and the world.
About the Pastoral Residency Program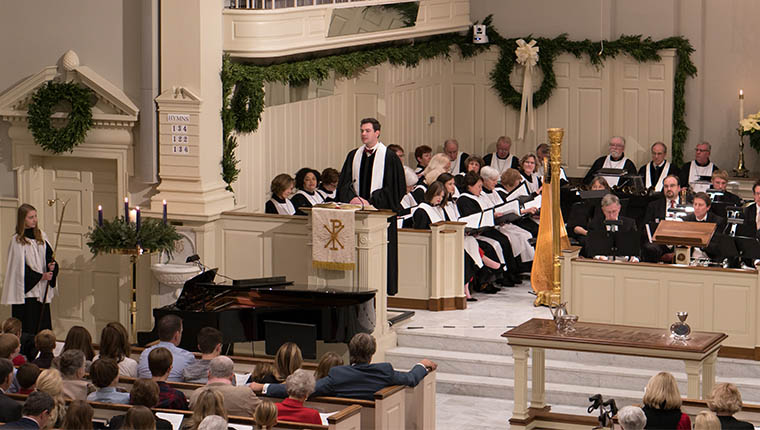 WMPC is pleased to offer our Pastoral Residency Program for the 2020-2022 Residency period (Summer 2020 to Summer 2022). We started this program in 2008 and have had six Pastoral Residents to date. This has been one of WMPC's most vibrant and vital ministries.
Our two-year Residency Program is for seminary graduates who hold particular promise as pastors and wish to develop their ministerial skills under dedicated supervision in a large church setting. Applicants must hold a Masters of Divinity degree and be on track for ordination in the PC(USA) by Fall of 2020. This is an ordained position in which Pastoral Residents serve and learn alongside the staff and congregation of White Memorial Presbyterian Church.
Pastoral Residents will have ample opportunities for worship leadership and pastoral care. Focused times serving in faith formation, discipleship, administration and outreach are available to Pastoral Residents. Pastoral Residents will have some opportunities (if they'd like) to explore ministry in a smaller church setting in the Raleigh area in order to gain experience that will help in discerning a call. In the second year, each Pastoral Resident will be encouraged to focus on a specific ministry area or project that will deepen personal skills for ministry.
Pastoral Residents will have opportunities to explore multiple aspects of ministry in order to grow in their own pastoral identity and clarify their gifts and call. One of the defining characteristics of our Residency program is our commitment to working with Pastoral Residents to tailor specific aspects of service in the church in tandem with the Pastoral Resident's interests and self-desired areas for growth. The Pastoral Resident and his/her supervisor will work to identify these areas in supervision and craft ministry experiences which address these desired areas of vocational growth.
Pastoral Residents will have opportunities to learn from all of the pastors and senior staff of White Memorial Presbyterian Church. In addition, a lay committee will provide personal support, nurture and feedback through regular gatherings with the Pastoral Resident.
About Raleigh
Raleigh is the fastest growing city in North Carolina and third-fastest growing major city in the United States. There's an energy to this growth. Over the last ten years, a vibrant lineup of community gatherings, festivals and restaurants has emerged.
This energy can be felt at WMPC, as well. White Memorial Presbyterian Church has been engaged with local leaders and community partners, exploring ways to address issues of education, housing, and economic mobility through programs and funding opportunities that allow us to respond to Jesus' invitation to love God and love our neighbor as ourselves.
APPLICATION FOR
THE PASTORAL RESIDENCY PROGRAM
AT WHITE MEMORIAL PRESBYTERIAN CHURCH
APPLICATION DEADLINE IS JANUARY 8, 2020
Please send the following if you wish to be considered:
1. A cover letter that addresses the following topics:
a. Why you seek a pastoral residency program and this one in particular.
b. A significant mentoring relationship and two or three significant ways it shaped you.
c. How your background and life experiences (including cultural, geographical, educational, spiritual or other challenges/opportunities) have shaped your call.
2. Presbyterian Church (USA) PIF Or PIF Narrative Questions (listed below) & Statement of Faith
a. Describe a moment in your recent ministry that you recognize as one of success and fulfillment.
b. Describe the ministry setting to which you believe God is calling you.
c. What areas of growth have you identified in yourself?
d. Describe a time when you led change.
3. Seminary transcripts (emailed or US Mail)
Selected finalists will be interviewed via conference call or video conference. Final interviews will be scheduled in Raleigh, NC in March.
Applications should be mailed or emailed to:
White Memorial Presbyterian Church
Rev. Cate Church Norman
1704 Oberlin Rd.
Raleigh, NC 27608