Messages & Resources from Children's Ministry Staff
Taking Faith Home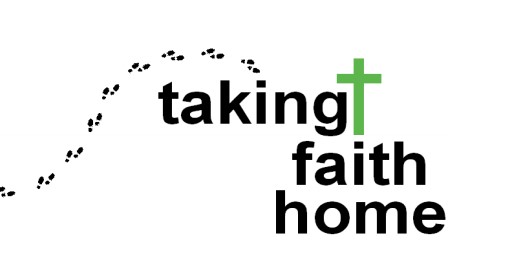 Taking Faith Home
We invite you and your family to take this opportunity to nurture your faith together by sharing in this daily devotional which features daily Bible readings; scripture verses, and prayers.
January 24, 2021
January 17, 2021
January 10, 2021
January 3, 2021
December 27, 2020
December 20, 2020
December 13, 2020
December 6, 2020
November 29, 2020
November 22, 2020
November 15, 2020
November 8, 2020
November 1, 2020
October 25, 2020
October 18, 2020
October 11, 2020
October 4, 2020
September 27, 2020
September 20, 2020
September 13, 2020
September 6, 2020
Children's Christmas Eve Bell Service - December 24
This children's Christmas Eve worship service is a tradition at White Memorial.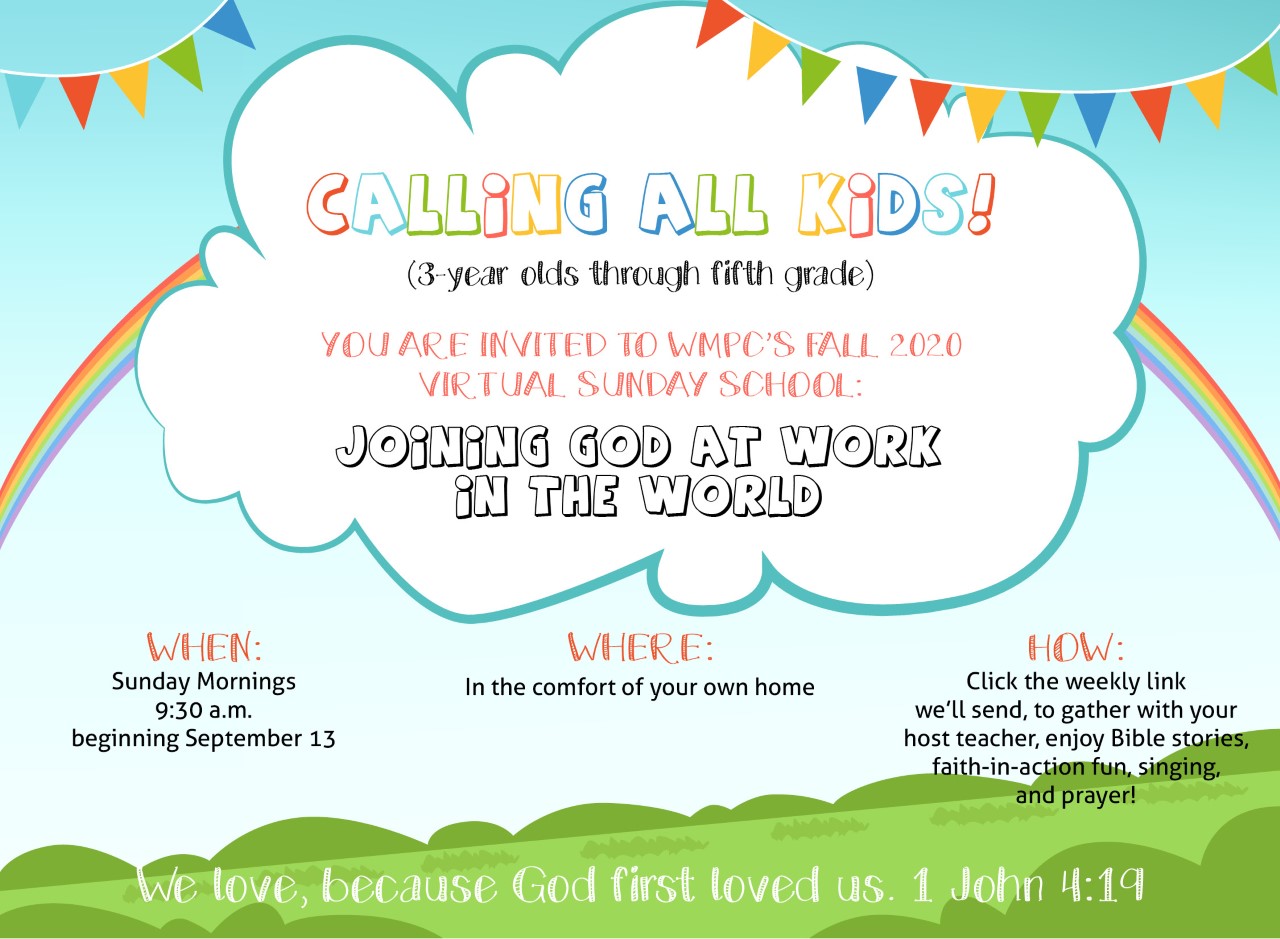 If you are not receiving weekly emails for families with children, contact Jennifer Eastman.
Virtual Sunday School
We invite all 3-year old through 5th grade children to join us for Virtual Sunday School beginning Sunday, September 13. If you are not receiving weekly emails for families with children, contact Jennifer Eastman.
Children's Photo Quiz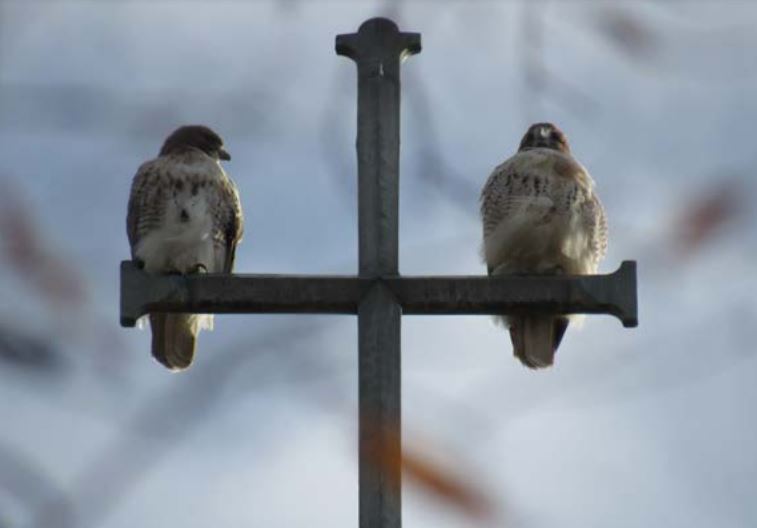 Do you think you know our church? Here is a little quiz which will test your knowledge.

Elementary Photo Quiz
Preschool Photo Quiz
Children's Racial Equity Resources
Exceptional collaboration between Sesame Street and CNN's Town Hall, entitled Coming Together: Standing Up to Racism.
https://www.cnn.com/videos/us/2020/06/06/entire-june-6-cnn-sesame-street-racism-town-hall-part-1-vpx.cnn/video/playlists/entire-cnn-sesame-street-coming-together-town-hall/

Here is a list of resources that promote solidarity with all races.
https://www.prettygooddesign.org/blog/Blog%20Post%20Title%20One-5new4?fbclid=IwAR2ULWJD-avghEj88YvfGhlNtUB8K0_tp6bovGAgP_bC7AXVlNi6fHHtWEY

Here is a resource to help our church's children think and talk about race. Let's Talk About Race by Julius Lester is available as a read aloud book online.
https://safeyoutube.net/w/PJcJ

Here is a list of recommended books for teaching children about race from Today's Parent.
https://www.todaysparent.com/family/books/kids-books-that-talk-about-racism/?fbclid=IwAR3Am_HxZRt_9uTLzbg4tZnsbc2DOIRBmoxp1MGHsimggesParCpRKdp24w#gallery/books-that-talk-about-racism/slide-1


Friday, July 24, 2020
10 Healthy Microwave Popcorn Recipes: Try these fun flavored popcorns to share with your family.
Friday, July 17
Summertime Brings New Opportunities for Connection: "Five Questions to Ask Kids to Connect with God and Each Other"

"10 Everyday Rituals That Mean a Lot for Kids": These are so simple and so meaningful.
Friday, July 10, 2020
Friday, June 26, 2020
Friday, June 19, 2020
Friday, June 12, 2020
Friday, June 5, 2020
Friday, May 29, 2020
Friday, May 22, 2020
Friday, May 15, 2020
Friday, May 7, 2020
Friday, May 1, 2020
Tuesday, April 21, 2020
Friday, April 17, 2020
Friday, April 10, 2020
Sunday, April 5, 2020
Friday, April 3, 2020
Saturday, March 28, 2020
Friday, March 20, 2020
Tuesday, March 17, 2020